Services
Fire Protection Inspections & Maintenance
Fire Protection Inspections & Maintenance
Grunau Company has been designing, installing, and maintaining fire protection systems since the 1920s. Insurance companies, jurisdictional authorities (i.e. Fire Marshals & Code Enforcement Officers), property owners, health care organizations, industrial facilities, and more have been relying on Grunau to protect their property and personnel by assuring their fire protection systems are inspected, tested, and maintained so the systems function correctly when called upon.
All life safety equipment is required to be inspected and tested on a regular basis. The intervals vary based on the type of equipment. We perform annual, semi-annual, quarterly, monthly, and weekly fire protection system inspections when needed. Grunau has the experience and expertise to make sure your fire protection systems are being inspected, tested, and serviced to the maximum local, state, and national code requirements including:
National Fire Protection Association (NFPA) requirements
Department of Health (DOH) requirements
OSHA compliance
State, Local, and AHJ requirements
Joint Commission for health care facilities
Insurance company requirements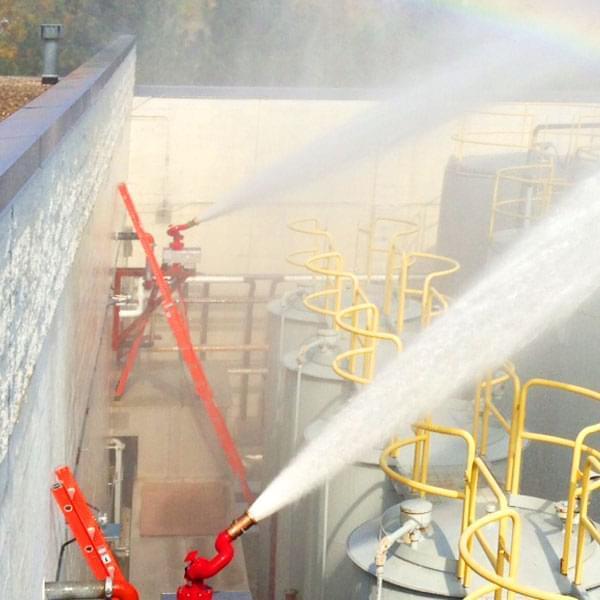 We can also create custom designed inspection programs to meet your specific needs. Grunau can provide color mapping of site plans, system diagrams, database tracking, and detailed reporting. We determine fire hydrant and system flow calculations. And if you are in immediate need, Grunau is available for 24-hour emergency service.
Grunau Company provides a full range of fire protection system testing and inspection services including:
Wet sprinkler systems
Dry sprinkler systems
Pre-action sprinkler systems
Deluge sprinkler systems
Water mist systems / water spray systems (in FL, OH, PA, & WI)
Special hazard systems: Low / high Pressure CO2, FM200, FE36, Intergen, dry / wet chemical
Foam systems: AFF, AFFAR, high expansion, low expansion systems
Conventional heat and smoke detection
Addressable analog smoke detection
Air aspirating smoke detection
High-rise voice evacuation (in FL, OH, PA, & WI)
Network / graphic systems
Linear heat detection systems
Optical flame detection
Pneumatic rate-of-rise
Electric fire pumps
Diesel fire pumps
Hand portable fire extinguishers (in IN, OH, PA, & WI)
Wheeled unit fire extinguishers (in OH, PA, & WI)
Kitchen hood systems: Ansul, Kidde, plus Pyrochem (in OH, PA, & WI)
Internal obstruction investigations & 5-year inspections
Emergency / Exit lighting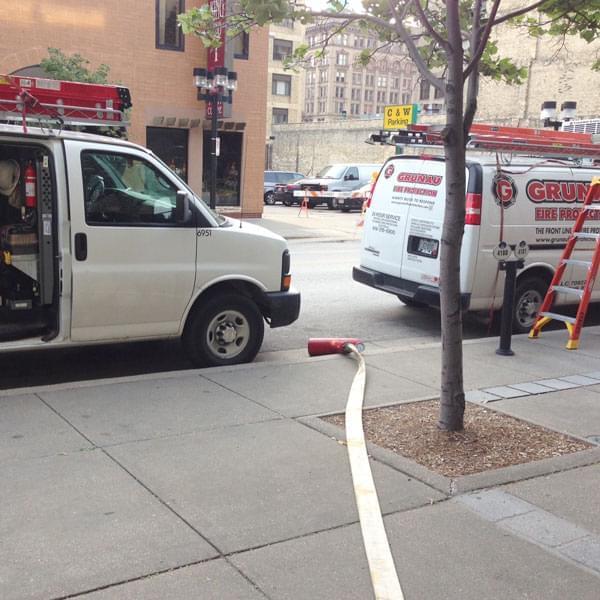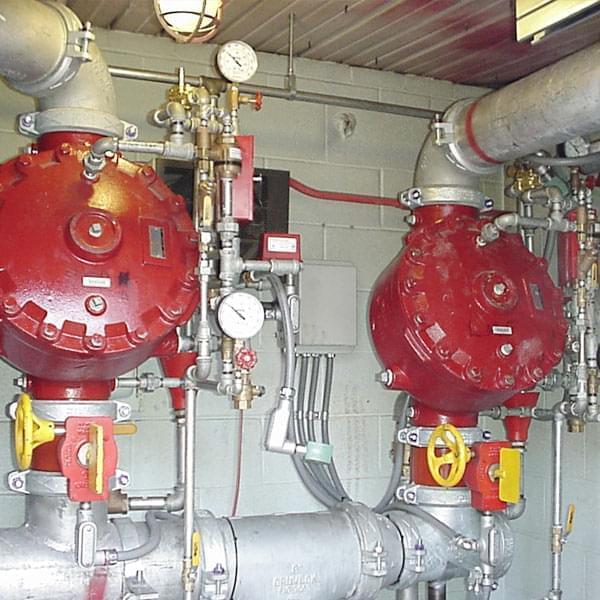 Some of the industries Grunau specializes in with reliable inspection and testing services include:
Steel and large industrial complexes
Power generation plant facilities
Industrial equipment applications
Manufacturing factories and warehouses
Healthcare facilities
Theme parks, hotels, and entertainment venues
Government and educational institutions
Historic landmarks
… and more
Review our office locations to set up your next fire protection inspection or maintenance job. We can inspect and service systems installed by other companies or a Grunau installed system.